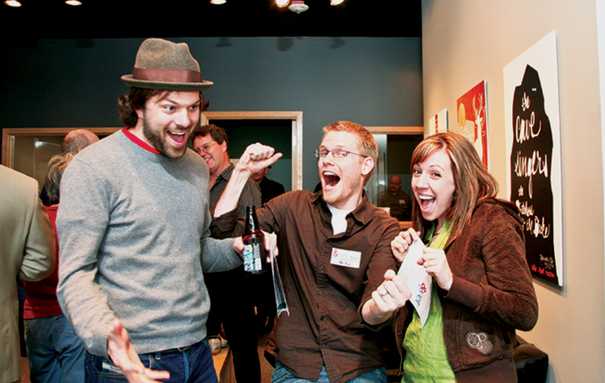 We've moved! Our old location was great, but since our staff size is multiplying like a family of rabbits, we had completely out grown it in less than a year. So we decided to trade in our crowed workspace for a custom designed upgrade down the street.
Our new space is at 140 Gage Boulevard in Richland. We've each got our own offices, conference room, kitchenette and a swanky brainstorming space. With a creative color scheme, custom art and leather sofas, it's a downright gorgeous workspace.
On April 8th we had an Open House party with our friends and neighbors, nGenuity and elevate. We had great food, live music and a couple hundred awesome people stop by to show their support.
I think all of our team members feel lucky that we get to call this place home. We hope you are as excited as we are to see what we can accomplish in our awesome new space!
Photo by Jenifer Zohn Photography.