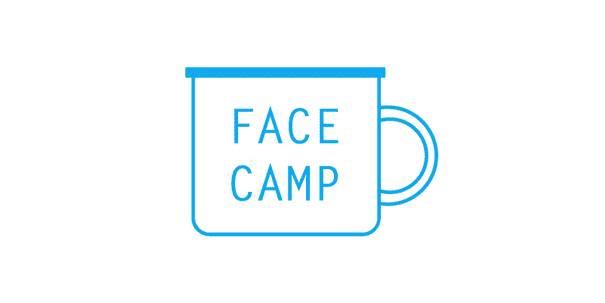 Hey friends with faces! We just launched a little app called Facecamp over at face.camp. With Facecamp you can share short, animated gifs of your face within your fave Slack channel.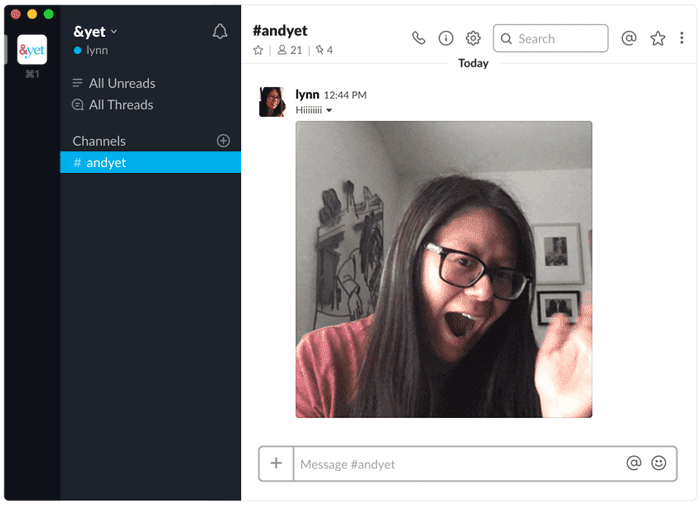 There's not much to it. You sign in with Slack, capture a gif of your mug, add a message, and share directly into your org's Slack. You can share to public or private channels and direct messages (if you choose to). You can sign into multiple Slack orgs too and swap between them (I know you have a bunch you belong to).

Why for?
We have a remote team and sometimes we go too long without seeing each other's faces. We use Facecamp to do a roll-call before our monthly all-hands, posting silly gifs of ourselves and answering ice breaker questions (btw, "How do you like your eggs?" is one of the very best). We wanted a way to see more of each other and feel connected and Facecamp makes that fun and easy.
Capturing gif reactions isn't a new idea (how great is chat.meatspac.es? remember its public debut at RealtimeConf? ahh, memories), but we wanted a way to make it as seamless as we could and where we were already gathered: in Slack.
Building custom integrations for Slack has been a dream for us in streamlining our processes, improving communication, and bringing more fun to the workday. Facecamp definitely does.
Dig deeper
Curious how Facecamp works? It's open source on GitHub where you can look behind the scenes. Huge shoutout to Philip Roberts, whose work made a lot of this app possible. Luke Karrys will be posting a technical look at the app soon, so stay tuned!
Make Facecamp better
Find a bug with Facecamp or have an idea to make it better? We'd love for you to file an issue on GitHub. Or if GitHub isn't your thing, tweet at us at @andyet. Let us know what you think of it! And show us your mug!
P.S. We value your privacy and we don't gather, store, or sell any of your data. None of your data runs through our servers. Read the full privacy policy for more info.
P.P.S. We love using creative technology to connect on a personal level. We'd love to help your company connect and strengthen relationships with your customers. Reach out!