Over the past ten years I've made ten different versions of my website. I call it my annual portfolio "refresh" since the content usually stays the same. I do always start with a blank CSS file.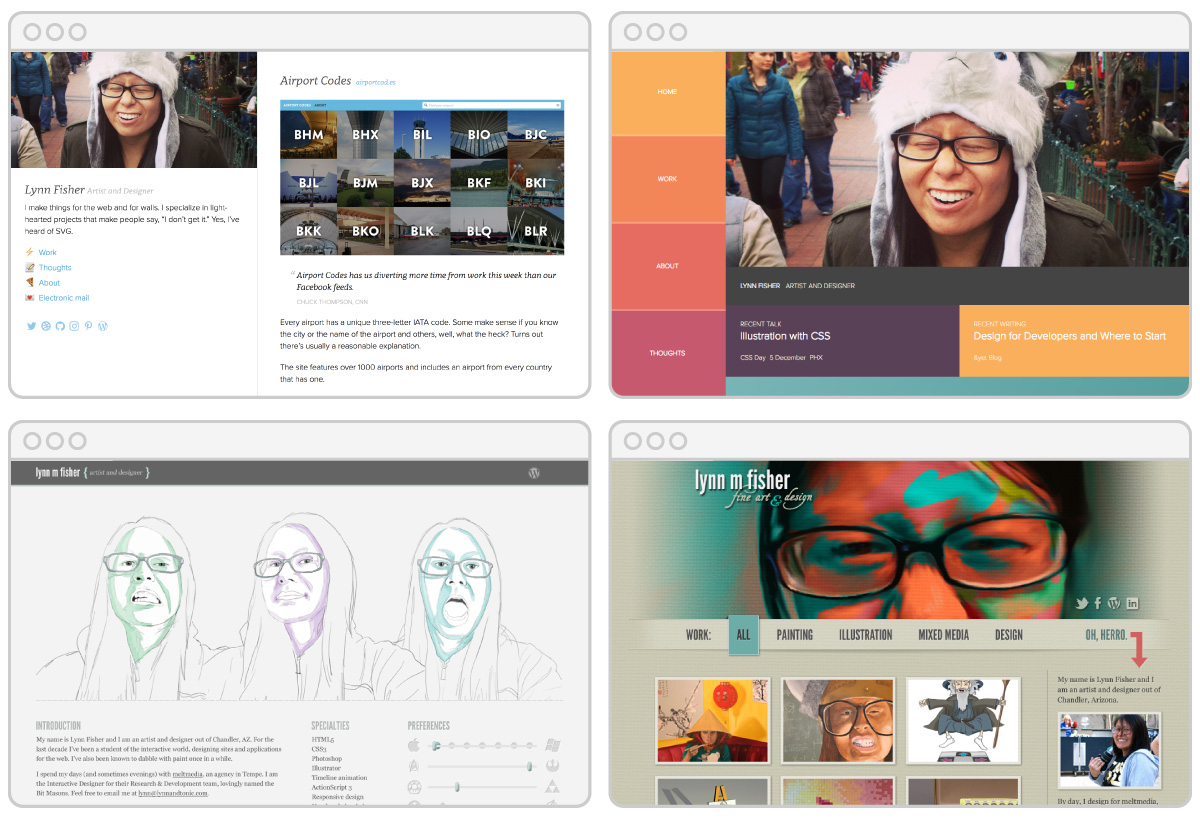 some past iterations of lynnandtonic.com
I do this each year for a few reasons:
to ensure I'll complete at least one non-work project
to experiment with and learn new techniques (a few standout refreshes were my first attempts at responsive design, flexbox, and this year, CSS grid)
a year is about the right amount of time for a version to exist ...