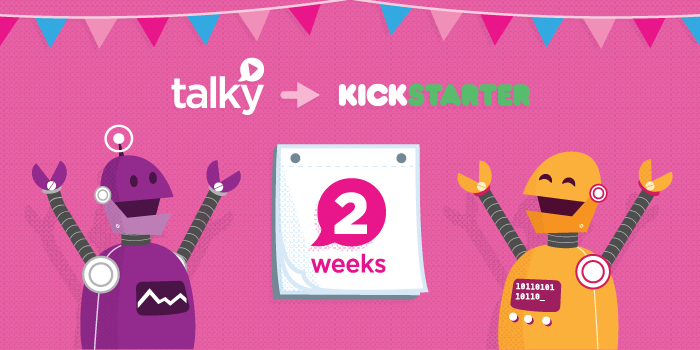 We want to make Talky into a fully open and people-friendly alternative for realtime communication on the web and on mobile devices.
But we don't just want Talky to be an open alternative to existing video chat options. We want it to be the absolute best solution.
We've already added some of the key features you've requested to the beta version of Talky:
Meet with more than 15 people at a time
Text chat so you can share links and other information
Select exactly who you want to see on video
An even better user experience
We're also working on some great new features, but they're not quite ready yet:
The ability to share files in real time
Reserved rooms so you can have your very own place to hang out
Contact lists that will enable you to see when your friends and colleagues are online
Better handoffs between WiFi and mobile, for when you're on the move
An updated version of our Talky iOS app
And there are some bigger efforts we'd love to take on:
Recording for things like company meetings and video blogging
Broadcasting so you can involve hundreds of people at a time
Apps for Android, Windows, Mac, and Linux
We're really excited about adding all these great features to Talky. With your help we'll be able to do so faster than we could on our own.
In a later post we'll explain a bit more about why we think Kickstarter is the perfect fundraising platform for a service like Talky. For more info about the upcoming campaign be sure to subscribe below.