With the amount of content available for us to consume it's very hard to pick what to dive into. People read at different paces, often times not in their native language. At &yet, we are quite keen on reading too. There are many books that have made us laugh or taught us about design or technology; but only a few truly challenged the way we think and act—some of them to the point of knowing excerpts by heart.
Today I want to share five publications that shed a light on collaboration, as well as a range of social issues. Each of these books have helped make us better partners, friends and teammates—and above all, better humans.
Whether you read one or all of them, hopefully they will have the same profound effect on you as well.
"Creativity, Inc.: Overcoming the Unseen Forces That Stand in the Way of True Inspiration"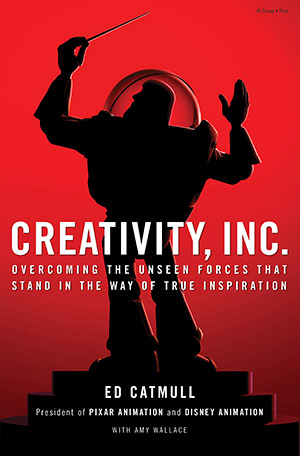 "Trust doesn't mean that you trust that someone won't screw up—it means you trust them even when they do."
Ed Catmull's memoir holds a special place in our hearts, not only because of our penchant for Pixar and Disney but also for appealing strongly to people first driven collaboration, which is what &yet is all about. Creativity, Inc. emphasises the value of trust and teaches humble, empowering leadership rather than cultivating more culturally ingrained leader-follower schemes.
"Non-Violent Communication: A Language of Life"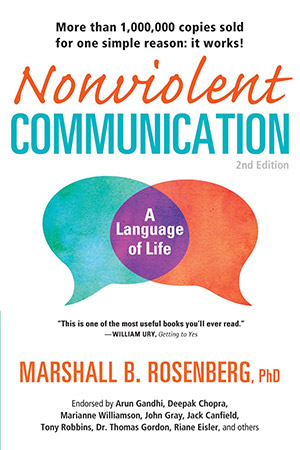 Marshall Rosenberg Amazon, iTunes
"I define judgments—both positive and negative—as life-alienating communication."
The role and importance of communication in our lives, let alone work environment, cannot be highlighted enough. In the world of remote culture and text messaging being on a rise, it becomes easier to misunderstand each other and end up in conflict. Rosenberg provides a non-judgemental, honest framework for translating potential negativity into voicing needs.
"Internet of Garbage"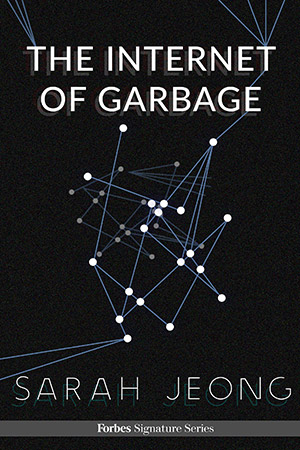 "Community moderation is not just about ex post removal of garbage—it is also about the ex ante dissemination of norms, as well as the collection of information that will best inform engineers on how to build out technical architecture in the future."
Fresh off the press, Jeong's book dives deep into the darkest corners of The Web, digging through piles of unwanted content. "Internet of Garbage" not only discusses the boundaries of free speech and its transformation into harassment but also goes through the taxonomy of oppression, offers insight into recognition, prevention and legal repercussions of such. An excellent primer to community moderation.
"Unspeakable Things"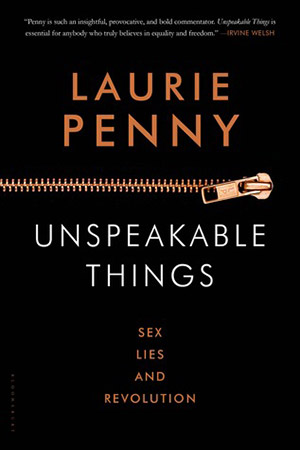 "Feminism has never just been about liberating women from men, but about freeing every human being from the straitjacket of gender oppression."
Beware, Laurie Penny isn't going to butter it up—"Unspeakable Things" is surely a controversial read, but a much needed one. Penny navigates the dangerous waters of the state of feminism under capitalism and exponentially growing cyberspace. Dissecting the unrealistic cult of beauty surrounding women she also touches on crippling self-doubt haunting men, highlighting the fact that feminism is about freeing all sexes from gender opression.
"Daring Greatly: How the Courage to Be Vulnerable Transforms the Way We Live, Love, Parent, and Lead"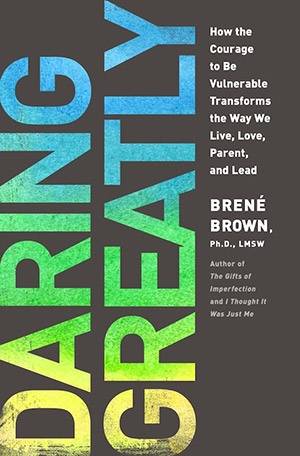 "Vulnerability sounds like truth and feels like courage. Truth and courage aren't always comfortable, but they're never weakness."
You might not be a fan of self-growth related books, but I assure you, this might single-handedly be the best book I have ever read. "Daring Greatly" is a heart-warming pledge to embrace vulnerability as courage and a way to meaningful life. Brown teaches how to nurture compassion, connection and worthiness. Unlike many self-help books it's based on years and years of academic researched, thoroughly described in the appendix.
These books made us rethink not only how to foster creativity, how to communicate effectively and compassionately, but also helped us gain perspective on somewhat controversial topics such as modern feminism and fighting online harassment.
Happy reading!