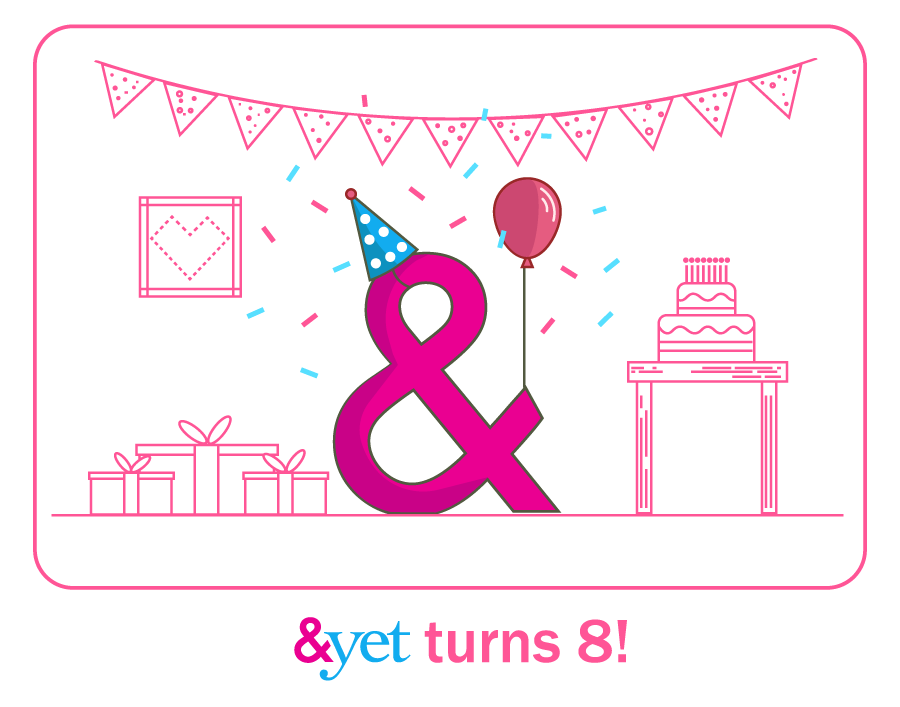 February 28th marks the completion of 8 years of &yet being in business. Being a Leap Year, we realized we missed a great opportunity to make our company's inception date February 29th.
At this point in our company's history, we're very excited to say this is our 8th birthday! We're the 8 year old that is excited about being a year older! And wiser! And better at things! Because that's what comes with age, right?
Almost universally, that's exactly what comes with age. Of course, those things don't come to us by simply ...